About
Dec 30, 2019 · 2 minute read
Hi! 👋🏽
My name is Daniela and I'm a Data Scientist. I am from Uruguay, a little country in South America where I also live.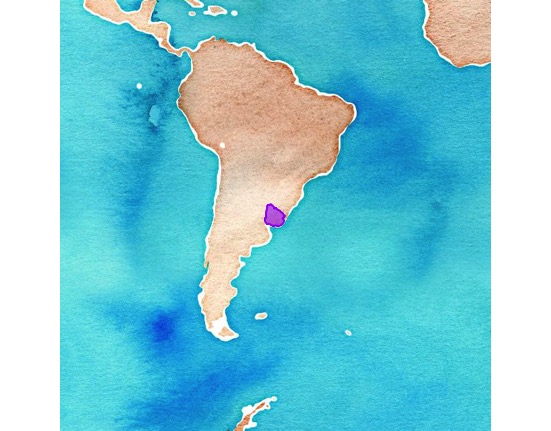 Acá está el código para generar el mapa!
I used to be an Economist, but I only worked in that field briefly in the Academia. Right when I finished my studies I started working at Equifax where I discovered and fell in love with Data Science. After that I worked in a startup that specializes in Natural Language Processing and Social Media data, and now I'm self-employed. I've been working in Data Science for the last 8 years.
Finding out about R-Ladies was a game changer for me: it made me realize that I needed to change to live in a more inclusive world, and that is my goal ever since. I first joined the R-Ladies Global community as one of the Buenos Aires chapter's founders, and then I co-founded the Montevideo chapter. We had such a great time building this community in Montevideo, that the next thing was to start the R User Group, GURU::MVD. I'm also involved in the organization of LatinR: we are building a beautiful Latin American community that I'm happy to be part of <3.
A few years ago I got accepted to join the NASA Datanauts program, another very inclusive community where in a collaborative environment you use NASA's data and tools and improve your data science skills. I found out about this program through some R-Ladies :)
This is my blog where I share whatever it is that I'm playing with at the moment. I recently became a mom, so it's been a while since I published my last article, but I'm hoping that can change soon!
I hope you enjoy my posts as much as I enjoy writing them, and please feel welcome to leave your comments and mention me on Twitter :)
My blog posts are released under a Creative Commons Attribution-ShareAlike 4.0 International License.